Hello PSD Community,
The I.T. Department will be creating quarterly News Items like this one to help you get up-to-date information that is relevant to you! This may include FAQs, tips, and even videos to make things easier to figure out a whole range of topics. 
 
Helping Your Student Change Their Password
All Secondary PSD Student passwords (excluding Summer School students) will be reset to the default on August 1st.
Want more info on our password policies and how to troubleshoot problems? Take a look at our guide!
Class Schedules in ParentVUE and StudentVUE
Class schedules for 2022-23 will be available in both ParentVUE & StudentVUE (for Secondary students) after the following dates:
August 2nd - High Schools

Note: PHS schedules will open on August 5th.

August 9th - Elementary and Middle Schools, and 6-12 sites such as WMH and TMH.
Notes:
-For PSD sites with grades K-12, schedules will likely open August 2nd, but please check your student's school websites for specific information.
-Teacher changes may be made prior to the beginning of the school year while add/drop and schedule changes might still occur after schedules are posted! 
 
Accessing Your Student's Grades on ParentVUE
With Quarter 1 Grades being released October 14th at some schools, it's good to know how to find your Student's grades ahead of time! 
Check out the Guide here or watch the GIF below to get the gist: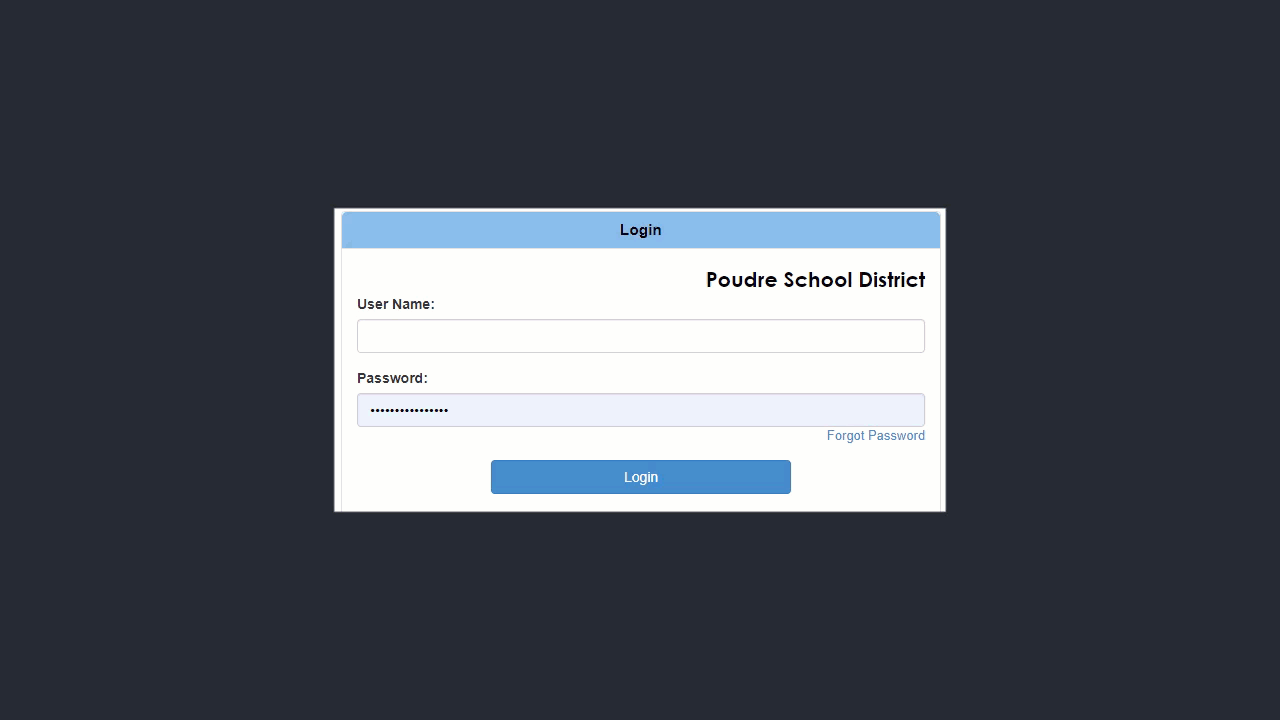 Ensuring PSD Device Health
Does your Student have a PSD device? Keep it happy by doing the following:
1.  Restart the device at least once a week. 
2.  Give it time to receive updates by keeping it plugged in and on when not in use.
3.  For Windows devices, check for Updates and install as needed. 
4.  Make sure Students restart their devices at the schools on their in-person learning days. 
 
MiFi Issues
Is your MiFi not working like it should? Give it a reset by following these instructions:
T-Mobile Hotspots
1.  To power on or off the hotspot device, press and hold the power button for 3 seconds, or until the screen activates or deactivates.

Tip:  The power button is located on the front side.
Verizon
1. To turn off, press and hold the power button until you see 'Goodbye' on the display screen. 
2. To turn on, press and hold the power button 
 for 2 seconds, or until the screen turns on.
 
Need Help?
Bookmark the homepage of the Community Tech Portal, your one-stop shop for Guides, News, Events, and more!
Prefer to talk to a person? Follow the steps below:
1. Reach out to your student's teacher: They know quite a bit to get you going if you get stuck on assignments or common technology questions.
2. Give a call to your student's school.